Relevant Links
WATCH: Crocodiles – "Echando Desmadre"
Crocodiles, Bummer Vacation, SuperSonic Lips (5/5) @3 Links
LISTEN: Car Tunes and Cartoons: The Soft Moon share a poltergeist inspired punk mix and drawing via Nerdist
The Soft Moon, Skull Katalog, iill (5/6) @Dada

READ: Nothing's favorite green via The Fader
Nothing, Cloakroom, Narrow Head (5/11) @Lola's
LISTEN: Blood Orange – "You're Not Good Enough" (Holy Ghost! bootleg)
Holy Ghost! all-vinyl DJ set (5/15) @It'll Do
LISTEN: Abram Shook – "Get Gone" and his playlist for KUTX
Abram Shook,  Def Rain, Ethereal and the Queer Show (5/16) @Sons
WATCH: Ancient VVisdom – "We Are Damnation"
Solstafir, Ancient VVisdom (5/16) @Sons
LISTEN: Hop Along – "Powerful Man"
Hop Along, Field Mouse, Sad Cops (5/18) @Dada
WATCH: Diarrhea Planet and Futurebirds perform for Jam in the Van
Diarrhea Planet, Left & Right (6/4) @3 Links
WATCH: The Growlers – "Not The Man"
The Growlers, Broncho (6/5) @Trees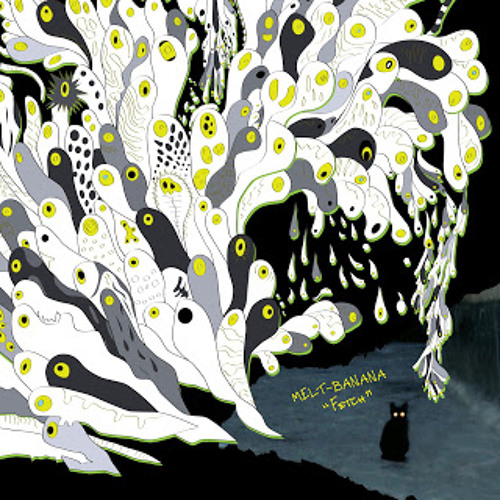 READ: 10 New Sonic Adventures in a World of Noise Rock featuring Melt Banana via MTV Iggy
Melt Banana, Hot Nerds, Baring Teeth (6/6) @3 Links
LISTEN: Roadkill Ghost Choir – Keep It Under Cover EP
Futurebirds, Roadkill Ghost Choir (6/6) Free @The Foundry
WATCH: Superheaven – "Next To Nothing"
Superheaven, Diamond Youth, Rozwell Kid, The News Can Wait (6/6) @Sons
LISTEN: Truth and Iliza with Kelly Oxford
Iliza Shlesinger (6/20) @Sons
Want more? Follow us on twitter (@paradeofflesh) and sign up for our mailing list at the top of this page!
This entry was posted on May 5, 2015 at 2:03 am, filed under News and tagged abram shook, ancient vvisdom, crocodiles, diarrhea planet, futurebirds, holy ghost!, hop along, iliza shlesinger, melt banana, nothing, roadkill ghost choir, superheaven, the growlers, the soft moon.
Bookmark the permalink.
Follow any comments here with the RSS feed for this post.
Both comments and trackbacks are currently closed.