Relevant Links


LISTEN: Chad Valley – "True" (Lockah Edit)
WATCH: Stranger Cat – "Red"
Chad Valley, Stranger Cat, The Azalea Project (10/21) @3 Links

READ: "G-G-G-G-Ghost Stories with Boytoy" via Brightest Young Things
The Gooch Palms, Boytoy, Loafers, Abacaba (10/23) @Crown&Harp

LISTEN: DIIV- "Dopamine"
READ: "DIIV into Album Two" via V Magazine
DIIV, No Joy, Sunflower Bean (10/30) @Trees

LISTEN: The Coathangers – "Watch Your Back"
The Coathangers, Birth Defects (10/31) FREE @The Foundry
Nobunny, The Coathangers, Party Static, Pearl Earl, SHOOKNITE, Yung Wave (10/31) @Pariah Arts



LISTEN: Epitaph Fall Sampler 2015 featuring Title Fight, Pianos Become the Teeth, and The Menzingers
READ: "On the Beat With Rickie Mazzotta of mewithoutYou: Wisdom and Inspiration" via Modern Drummer
WATCH: The Menzingers & mewithoutYou Fall US Tour 2015 Teaser
WATCH: Title Fight – "Chlorine"
LISTEN: Alex G – "Salt"
The Menzingers, mewithoutYou, Pianos Become the Teeth, Restorations (11/4) @The Door
Title Fight, Alex G (11/5) @The Door

LISTEN: "Now That's What I Call Burger! Vol. 11" featuring Together PANGEA
Together PANGEA, Dripping Wet (11/6) FREE@The Foundry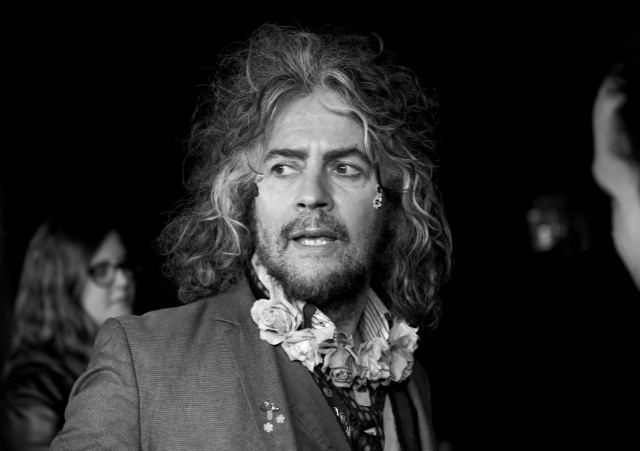 READ: "The Flaming Lips Answer 20 Questions for the 20th Anniversary of 'Clouds Taste Metallic'" via Spin
LISTEN: Eugene Chadbourne, Steve Gunn, and Mary Lattimore on WXDU/WKNC/WXYC Hopscotch Day Show
The Flaming Lips, Steve Gunn, and more (11/7) @Untapped Fest


WATCH: Twitching Tongues (Multi-Cam Full Set) in Philadelphia via Hate5six
LISTEN: Twitching Tongues – "Sacrifice Me" via NPR
Twitching Tongues, Harm's Way, Homewrecker, Malice At The Palace (11/13) @Tomcats

LISTEN: Keep Shelly in Athens – "Silent Rain"
Keep Shelly in Athens, Different Sleep (11/13) FREE@The Foundry

WATCH: Health -"Stonefist live from Il Duomo :: an 8K experience" (the first live concert film to be shot in 8k, with all movement executed by zooms and pans)
HEALTH with Pictureplane: Death Magic Tour 2015 (11/14) @Trees

READ: "Review: Deafheaven Turn Black Metal All Different Colors on 'New Bermuda'" via Spin
LISTEN: Deafheaven – "Come Back" via Stereogum
Deafheaven, Tribulation (11/15) @Trees

WATCH: Black Fast – "The Coming Storm"
Havok, Black Fast, Extinction A.D., Exhortation (11/24) @Renos

LISTEN: JEFF the Brotherhood – "Radiating Fiber Plane"
7th Annual Chrismukkah: JEFF the Brotherhood, Diarrhea Planet (12/4) @Dada
Want more? Follow us on twitter (@paradeofflesh) and sign up for our mailing list at the top of this page!
This entry was posted on October 20, 2015 at 1:03 am, filed under News and tagged alex g, black fast, boytoy, chad valley, chrismukkah, deafheaven, diiv, health, jeff the brotherhood, keep shelly in athens, kurt vile, mewithoutYou, pianos become the teeth, steven gunn, stranger cat, the coathangers, the flaming lips, the menzingers, title fight, together pangea, twitching tongues, untapped.
Bookmark the permalink.
Follow any comments here with the RSS feed for this post.
Both comments and trackbacks are currently closed.