Relevant Links

READ: "Versus: Fidlar and Bully" via DIY Mag and "Band To Watch: Diet Cig" via Stereogum
Bully, Diet Cig, Malandros (2/5) @3Links

LISTEN: Faux Ferocious – "Kawasaki Dreamin'"
Faux Ferocious, Pearl Earl (2/6) FREE @The Foundry

LISTEN: Emily Wells – "You Dream of China" (Lorna Dune Remix)
READ: "Review: Emily Wells Layers Art-Pop, Filament by Filament" via The New York Times
Emily Wells, Lorna Dune (2/11) @Lola's

READ: "Second Impressions of Protomartyr" via Noisey
Protomartyr, Spray Paint, UV-TV (2/27) @RBC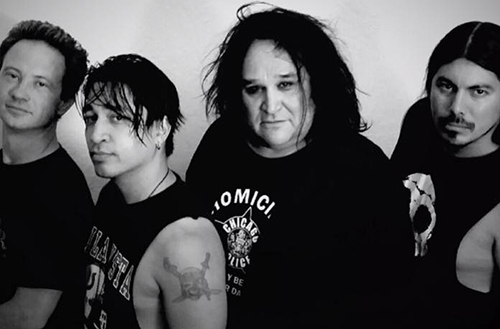 READ: Interview: George Anthony (Battalion of Saints) via No Echo
Battalion of Saints, Phobia, Nomads, Stealers (3/5) @RBC

LISTEN: "Downtown Boys Are Out to 'Redefine the Punk Experience': Alt In Our Stars Podcast" via Billboard
Downtown Boys (3/11) @Crown&Harp



WATCH: Pink Lung (White Lung x Pink Mountaintops) – "Chinese Watermelon"
LISTEN: L.A. Witch – "Drive Your Car" and Yuck – "Hearts in Motion"
White Lung, L.A. Witch, Yuck, and more (3/18-20) @SPILLOVER
Plus, more TBA over the next few days!

READ: "NME Ones To Watch 2016: Sheer Mag"
Sheer Mag, Laffing Gas, Slimy Member (3/28) @RBC

READ: Review: Mindset – Nothing Less via Exclaim.ca
Mindset, Praise, Free at Last Might, United Races, Mass Movement (4/2) @RBC
Want more? Follow us on twitter (@paradeofflesh) and sign up for our mailing list at the top of this page!
This entry was posted on February 3, 2016 at 6:30 pm, filed under News and tagged battlaion of saints, bully, diet cig, downtown boys, emily wells, faux ferocious, l.a. witch, lorna dune, mindset, protomartyr, sheer mag, spill16, spillover, white lung, yuck.
Bookmark the permalink.
Follow any comments here with the RSS feed for this post.
Both comments and trackbacks are currently closed.