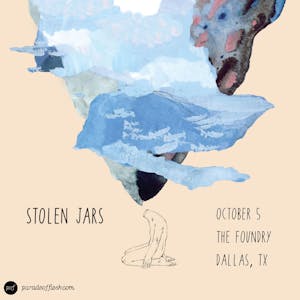 Stolen Jars
The Foundry
Dallas
,
TX
pofTX presents STOLEN JARS at The Foundry - Dallas, TX
Stolen Jars (Twitter / Bandcamp)
A Reminder is Stolen Jars' most poised and accomplished work yet. A detailed meditation on love, loss, and healing, its songs reach deep into memory and return with striking nuance, in both lyrics and melody. They mourn loss and celebrate refraction — the way that people remain even after they've faded from presence.
"Winona" documents a mutation in a friendship that continues over distance, while "Interstate" laments a high school friendship grown apart. Fitzgerald's compositions have long been carefully structured and delicately composed, and on A Reminder he channels that energy more clearly than ever before, focusing on small moments of heightened feeling. He cracks into a scream on the title track, pushed forward by pulsing hi-hats. On "Younger Nights," he's trailed and haunted by his own vocals, processed in octaves. Throughout A Reminder, Fitzgerald swaps pronouns from "me" to "you" between the first and second choruses, breaking apart points of view. Sarah Coffey and Magda Bermudez lend vocal melodies across the record, bringing light out of the darkest corners of each song. Coffey sings co-lead on nearly every song, her voice cascading through each refrain, and Bermudez backs her and Fitzgerald up on "Oh West."
The record excels through the connection between Fitzgerald and his collaborators. Matt Marsico's virtuoso drumming carries the band to its most anthemic heights. Eli Crews (Tune-Yards, Deerhoof, Why?) the album's mixer and engineer, was involved from the onset of the project, helping shape the sonic palette of the record. Guitarist Elias Spector-Zabusky and drummer Isaiah Hazzard bring additional energy to the touring ensemble. Fitzgerald brings them all together in lush harmony on A Reminder, marking the arrival of Stolen Jars as one of America's premier indie rock acts.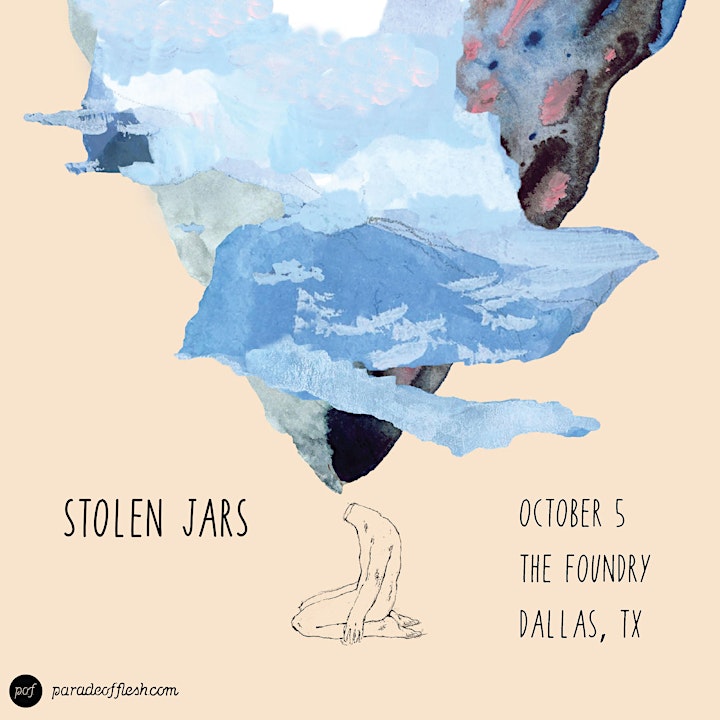 Venue Information:
The Foundry
2303 Pittman Street
Dallas, TX, 75208