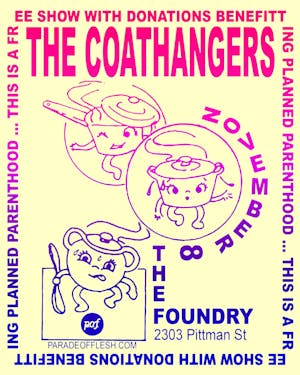 The Coathangers
Control Top, Jacuzzi Boys
The Foundry
Dallas
,
TX
pofTX presents The Coathangers, Control Top & Jacuzzi Boys at The Foundry benefiting Planned Parenthood
Admission is Free; donations are appreciated. & will benefit Planned Parenthood.
The Coathangers (Facebook / Twitter / Bandcamp)
The Coathangers are a punk rock/garage band band from Atlanta, Georgia featuring singer/guitarist Julia Kugel-Montoya (Crook Kid Coathanger), bassist Meredith Franco (Minnie Coathanger) and singer/drummer Stephanie Luke (Rusty Coathanger). The name "Coathangers" refers to a method of self-induced abortion and was chosen for its irreverent vulgarity; all of the band's members are pro-choice.
Flippantly formed in 2006, they were asked to open for The Hiss on the strength of their performance playing a house show. Since then they have headlined shows in the United States and abroad. In addition, several times they have appeared as the support act for fellow Atlanta band Black Lips's New York City concerts.
Control Top (Facebook / Twitter / Bandcamp)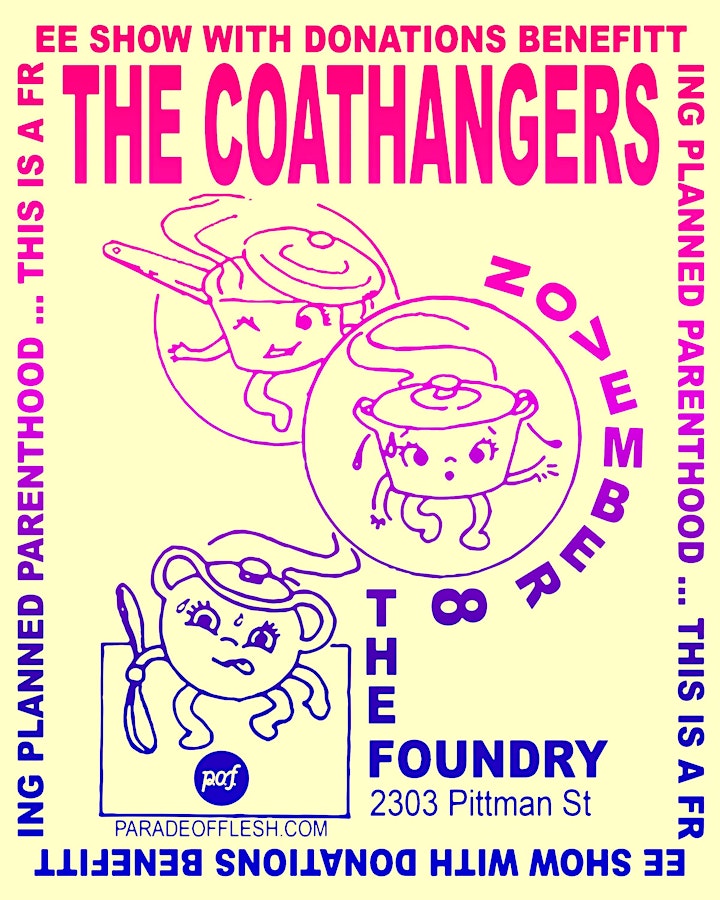 Venue Information:
The Foundry
2303 Pittman Street
Dallas, TX, 75208