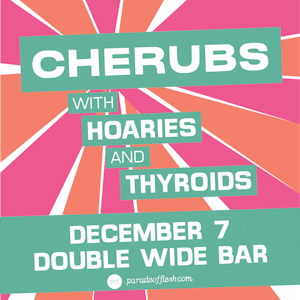 Cherubs
Hoaries, Thyroids
Double Wide Bar
Dallas
,
TX
pofTX presents CHERUBS, Hoaries, Thyroids at Double Wide Bar - Dallas, TX.
CHERUBS (Facebook / Instagram / Bandcamp)
Formed in 1992, CHERUBS emerged on the Austin LSD punk scene with a jackhammer of nightmarish, rhythm-driven song structures and plenty of Butthole Surfers whimsy and terror to keep things more than interesting. They released three highly-acclaimed albums in the 1990's including Icing, Heroin Man and Short of Popular. Fast forward 25+ years later and the band has recently reformed with more energy and songwriting acumen than ever before.
Thyroids (Bandcamp / Facebook)
Dallas garage rock band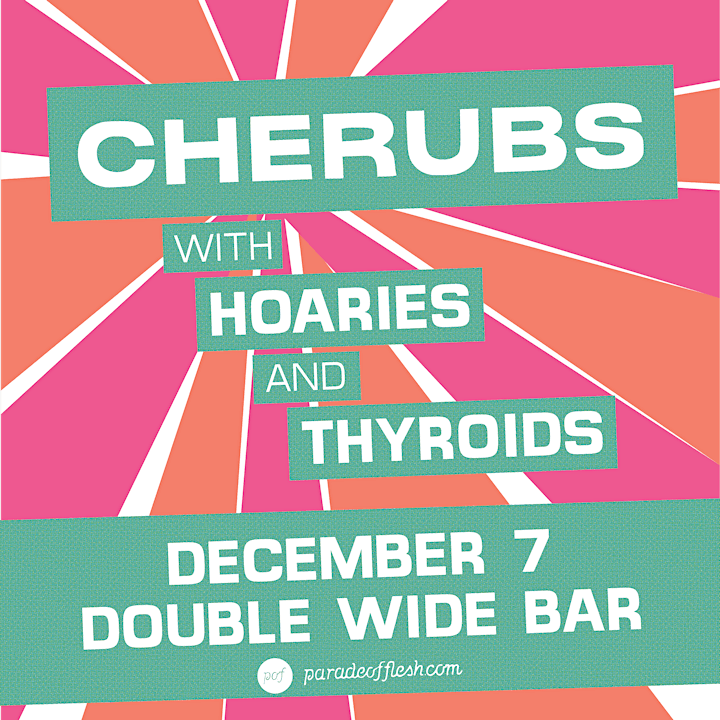 Venue Information:
Double Wide Bar
3510 Commerce St
Dallas, TX, 75226