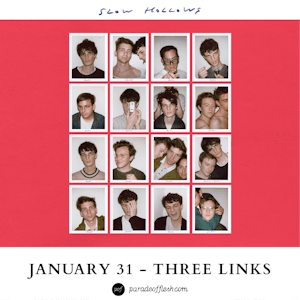 Slow Hollows
Audiobaton, Summerjob
Three Links
Dallas
,
TX
SLOW HOLLOWS at Three Links presented by pofTX.
pofTX presents
SLOW HOLLOWS (https://slowhollows.bandcamp.com)
AUDIOBATON (https://audiobatontx.bandcamp.com)
SUMMERJOB (https://summerjob.bandcamp.com)
at Three Links Deep Ellum
Slow Hollows is a four-piece from the San Fernando valley in Los Angles. It consists of Austin Anderson, Jackson Katz, Aaron Jassenoff and Daniel Fox. The band was started in 2013 by Anderson. Slow Hollows are currently finishing their new record, 'ACTORS'. In the past, Anderson has collaborated with Tyler the Creator on both 'Flower Boy' and 'Cherry Bomb' as well as Frank Ocean on 'Blonde' & 'Endless'.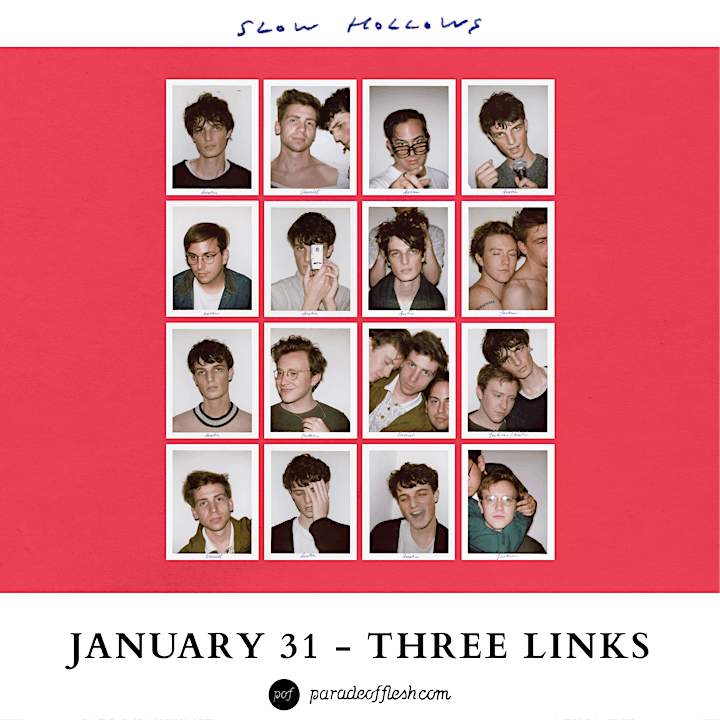 Venue Information:
Three Links
2704 Elm St
Dallas, TX, 75226