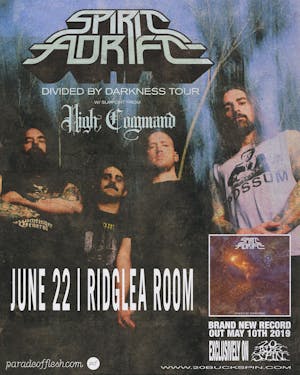 Spirit Adrift
High Command, The Well
Ridglea Room (Ft Worth at Ridglea Theater)
Fort Worth
,
TX
Parade of Flesh presents Spirit Adrift (members of Gatecreeper, 20 Buck Spin), High Command (Southern Lord) at Ridglea Room - doom metal
Spirit Adrift (Facebook / Instagram / Twitter)
While Spirit Adrift made many take notice with their debut album "Chained To Oblivion", it is on "Curse Of Conception" their stellar second album, and first with new label 20 Buck Spin, that the band has taken a giant leap forward in songwriting prowess, production and confidence. From the Metallica / Priest like opening moments of 'Earthbound' to the epic closing of "Onward, Inward", Spirit Adrift are aiming sky high with burning focus and peak vigor.
The aforementioned 'Earthbound' is a standard bearer for album-opening songcraft, leading into the colossal title track, a grungy and twisting radio-ready crawler. 'To Fly On Broken Wings' & 'Graveside Invocation' continue to show that any of the eight tracks on 'Curse Of Conception' could stand as featured singles. Throughout the duration brick heavy riff assembly, somber southern atmospherics and grand melodies entwine flawlessly into perfect metallic majesty, exemplified succinctly and totally in the instrumental 'Wakien' for example.
With a host of fantastic albums released by their contemporaries lately, Spirit Adrift has taken their craft to an ascendent new level on 'Curse Of Conception' earning their rightful place among the top tier of modern metal bands clawing their way above and beyond the underground scene. Now more than at any time metal has become the lifeblood of rock music and Spirit Adrift offer 'Curse Of Conception' as an embodiment of that perseverant vitality.
High Command (Facebook / Instagram)
The Well (Facebook / Bandcamp)
Inspired by early '70s psych and proto-metal, The Well have created a sound that reflects doom, punk and horror all rolled together in a ghostly rock soundtrack. Their full-length debut, 'Samsara', is their strongest collection of songs to date. Produced by Mark Deutrom and released through Riding Easy Records, the masterwork is a stripped down, electric blues fuzzfest and begs to be heard live. After a steady touring schedule that's seen the band share the stage with international acts such as: Kadavar, Orchid, Fu Manchu, High On Fire, NAAM, Orange Goblin, Pentagram and Dead Meadow guarantees The Well are street-tough contenders. "Writing dark, ominous music is how I deal with life," admits Ian. "When we play live it's like expelling the demons." At a time when rock music is fading among the masses, The Well inject an intoxicating dose of raw adrenaline into a fatigued genre. Their nostalgic reverence, simple structure and modern expression put them at the forefront of today's heavy rock.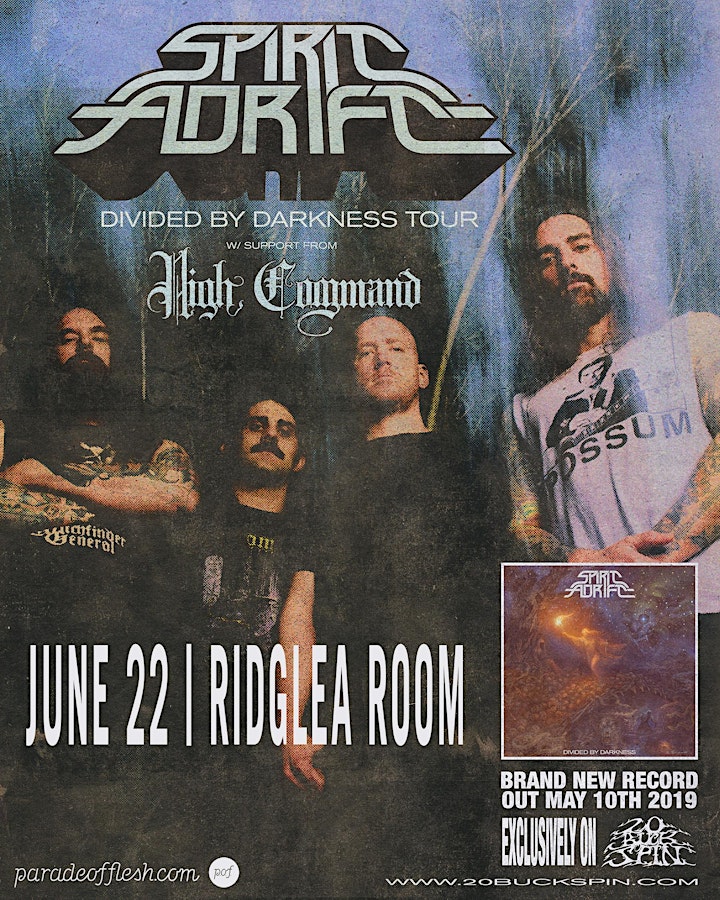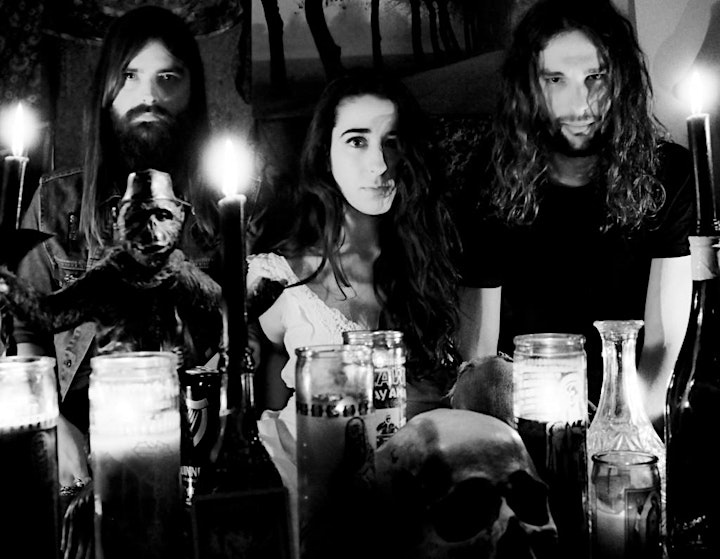 Venue Information:
Ridglea Room (Ft Worth at Ridglea Theater)
3309 Winthrop Ave
Fort Worth, TX, 76116