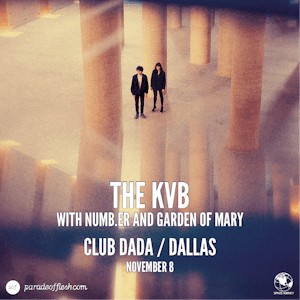 The KVB
Numb.er, Garden of Mary
Club Dada
Dallas
,
TX
pofTX presents The KVB, Numb.er, Garden of Mary at Club Dada - Dallas TX.
The KVB (Facebook / Twitter / Bandcamp)
The KVB is the audio/visual project of Klaus Von Barrel & Kat Day, based in London, UK. Combining shoegaze guitars, minimal synth melodies, hypnotic drum machine beats and reverb drenched vocals with abstract imagery, The KVB was initially started as a solo project by Klaus in 2010.
Numb.er is the sonic brainchild of Los Angeles based photographer and visual artist Jeff Fribourg. With a background in graphic design, Fribourg imbues his work with a sense of architectural composition, layering angular guitar riffs and analog synths over throbbing drums and driving bass.
Fribourg developed his love affair with synthesizers -- and his open-minded approach to music -- as a founding member of LA psych-kraut favorites Froth. However, it was only with the creation of Numb.er that he was able to fully explore his eclectic musical inclinations. Combining elements of punk, shoegaze and post-punk, the project never commits to a singular worldview, allowing Fribourg's vision to go anywhere without sounding ironic or forced.
With the release of Goodbye, the band's first LP due in late May on felte, Numb.er offers a genre-defying sonic document that finds them maximizing the creative potential of the studio while always remaining true to their dynamic and arresting live sound. Mixed and mastered by Mikey Young of Total Control, Numb.er takes a carefully orchestrated approach to chaos and adds Fribourg's own subtle knack for memorable hooks and soft, melodic passages.
Garden of Mary (Bandcamp / Facebook)
Garden Of Mary is a post-punk/darkwave band from Dallas, Texas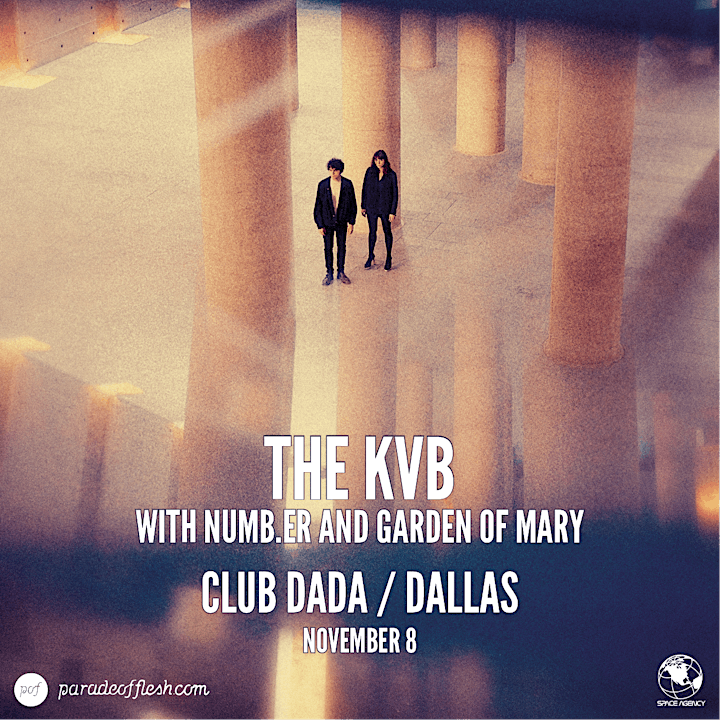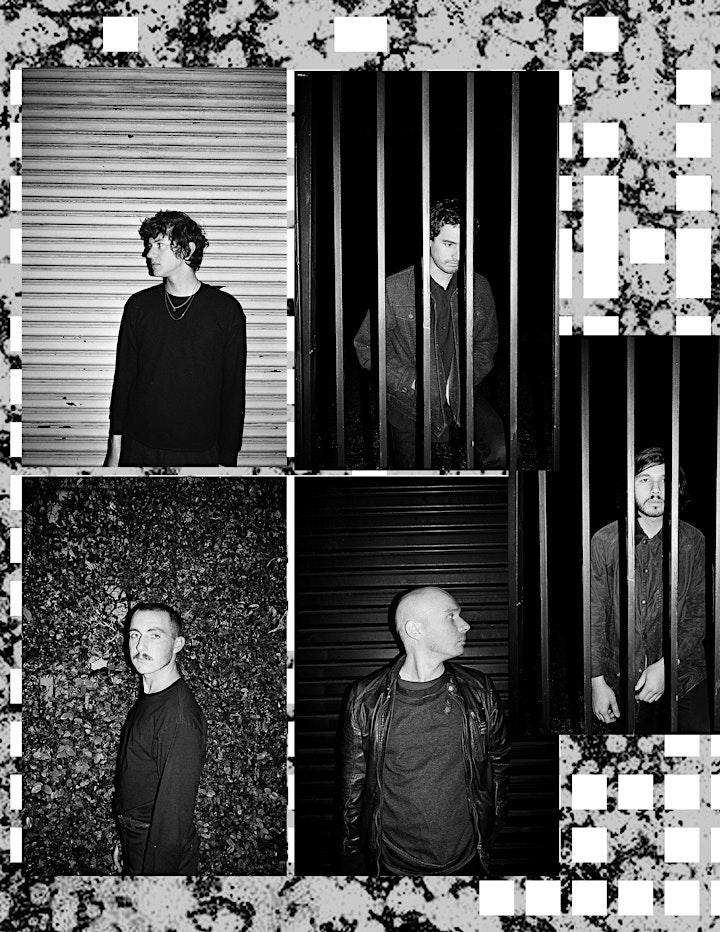 Venue Information:
Club Dada
2720 Elm St
Dallas, TX, 75226